National Home Security May Day Is Coming!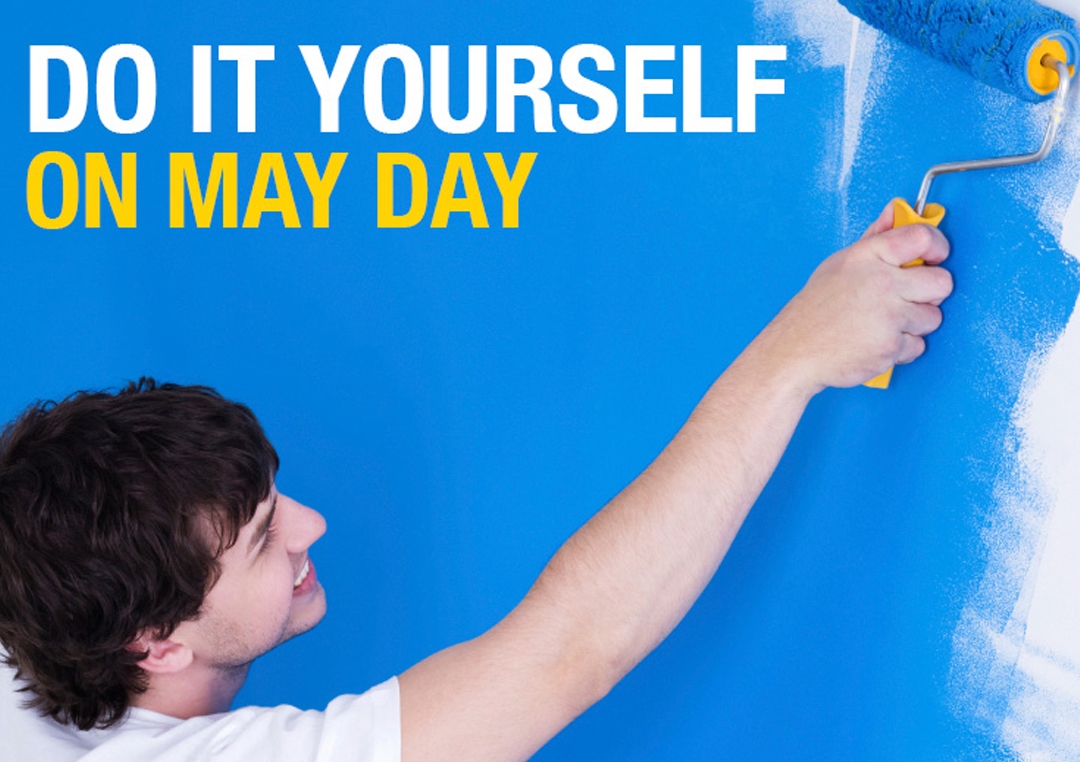 The spring bank holiday is the perfect time to think about home DIY projects and according to Zurich Insurance 45% of homeowners spent last bank holiday doing just that!

So, whether you're thinking about painting the hall, re-tiling the bathroom, or building a conservatory to create your 'dream home', it's important to think about protecting your property too. With this is mind 'National Home Security May Day', sponsored by Yale, will take place on 4 May (early May bank holiday).

'National Home Security May Day' will offer tips and advice on DIY projects to make your home more secure. From easy fit alarms to CCTV and Smart Locks, step-by-step advice and 'how to' guides will be on offer to help you improve the security of your home in time for summer.

Generally, burglaries increase during the spring and summer months, as more people leave windows and doors open while they are out in the garden enjoying the sunshine. People also start bringing out valuables, such as bicycles and lawn furniture, and leave them outside, which creates an increase in opportunities and temptation for would-be criminals.

There is also a marked increase in burglaries during summer holidays, with larger numbers of people going on holiday leaving their houses empty, unsecure and unguarded.
Simple, low cost DIY security options can make a huge difference, and many 'smart' security products are a lot easier to fit than you might think.

Spring into action against burglary 
After being stuck inside during the dark winter months, many people are welcoming the arrival of spring and the chance to head outdoors. But be mindful, because as the weather warms up, so do the opportunities for crime.

The onset of spring brings the chance to step outside and enjoy the great outdoors, but it's also a peak time for home and outdoor burglaries.

Love your shed
To protect your property against thieves, the home security specialists at Yale recommend that you try to avoid leaving expensive outdoor equipment such as barbeques lying around. If possible, ensure they are secured inside a shed with a padlock.

Some expensive and bulky items may require more than just a padlock to ensure security. Heavy anchor locks and hasps offer a higher degree of protection for outdoor items, especially when combined with a padlock.
Think bike!

Bicycles are a great way to get around during the spring and summer months. They are convenient and great exercise, but unfortunately thieves like them too!

According to the Crime in England and Wales Survey, performed by The Home Office, 53% of bicycles are stolen from a semi-private area such as a garage, shed or hallway.

So to avoid becoming a victim of cycle theft always lock your bicycle to something immovable, even when it is at home in your garage or shed. Fix your bicycle to an object that it can't be lifted over, and something that cannot be broken, cut or removed. For maximum protection use two locks of different types (a D-lock and robust chain and padlock is ideal).
These few simple steps can help you to enjoy the warmer months safe in the knowledge that your home and valued possessions have been left protected.

It's yours. Protect it. Yale it.