Yale goes 'Back to the Future' with Smart Home Security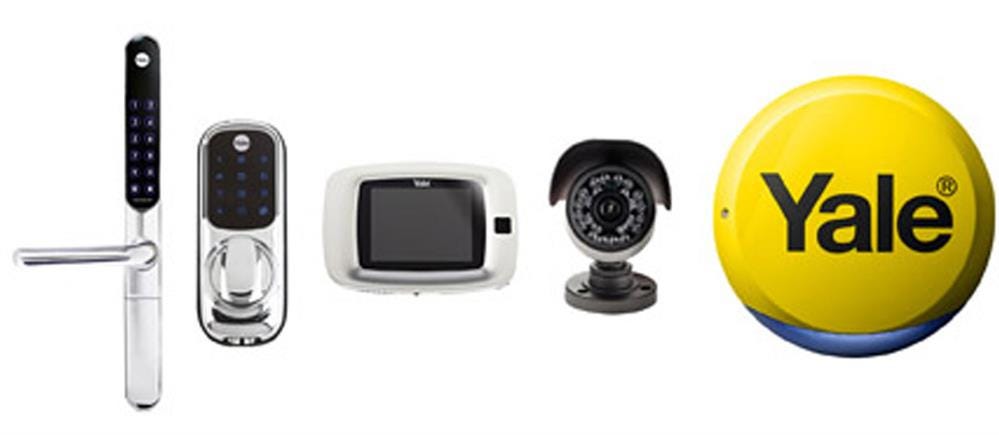 When Back to the Future was released in 1989, a futuristic far-off 2015 was portrayed. Some of the technology presented seemed worlds away from reality. However, some of the inventions and lifestyles that the movie predicted 26 years ago, are not as far-flung as they might've seemed at the time…
Video Calling & Smart TVs
Back to the Future was spot on with this prediction and like today, bigger wad definitely better. Flat screen, Smart TVs adorn the walls of most modern households with the capability of connecting to the Internet, pausing live content and even video calling. Back to the Future sees Marty receive a video call from his boss, similar to technology today with video calling software such as Skype.
Wearable Tech
2015 is the year wearable tech with Smart watches and fitness trackers becoming commonplace. However, it's the hi-tech specs Marty can be spotted wearing at the breakfast table that strike an uncanny resemblance to Google Glass. Although Marty's could be used to answer the phone, they weren't far off as Google Glass can send messages, take photographs and even give directions.
Drones
Drones might have seemed unthinkable in 1989, however these devices are now available to everyday consumers. Companies such as Amazon want to use them to deliver packages, farmers use them for agricultural management and police for security surveillance. Although the technology to walk the dog isn't quite here yet, we're sure it's only a matter of time!
The Connected Home
In the film, Marty's 2015 house is powered by systems not dissimilar to those showcased by the tech giants this year. Marty's girlfriend, Jennifer, unlocks the front door via a fingerprint scanner… Opening locks without keys sound familiar anyone?
Smartphones & the Internet
Arguably the biggest change in technology, but one Back to the Future appeared to miss, is the rapid growth of the Internet and smartphone technology. Yale's entire Smart Security system can be controlled using the free Yale app. It is hard to imagine a future without these devices, as the smartphone becomes the 'remote control for the home'.
For more information on the Yale Smart Living range from Yale, please visit www.yale.co.uk.