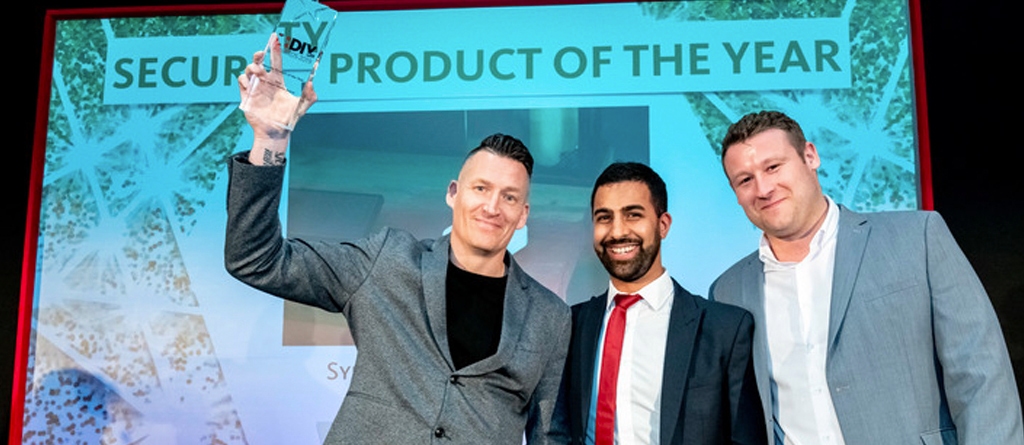 Beating off stiff competition from Masterlock, the Yale Sync Smart Home Alarm triumphed at the annual event, attended by leading industry figures and brands.
The awards celebrate excellence and innovation in the DIY sector, and the Sync Smart Home Alarm is a perfect example of this. Integrating with Philips Hue and Amazon Alexa, it brings a new level of security to homes across the UK.

With full in-app control and smartwatch compatibility, the Yale Sync alarm can be easily managed whilst on the go. Customisable settings and features allow homeowners to personalise the alarm system to suit their needs.

Forgetting to set the alarm is now a thing of the past thanks to the geolocation feature which knows when you leave and prompts you to set the alarm via the app.

For a fully integrated home, the Sync alarm also works with Amazon Alexa to offer voice commands, such as 'Alexa, arm the alarm' to arm your alarm before going to bed. Philips Hue lights will flash red when the alarm is triggered, adding a never before seen visual deterrent to the security of your home.

Stephen Roberts, Marketing Manager for Yale, said: "We've worked extremely hard to develop such an innovative and collaborative smart alarm and winning a coveted DIY Week award is fantastic validation of all our hard work."

For further information on the Yale Sync Smart Home Alarm and other Smart Living products, please click here.