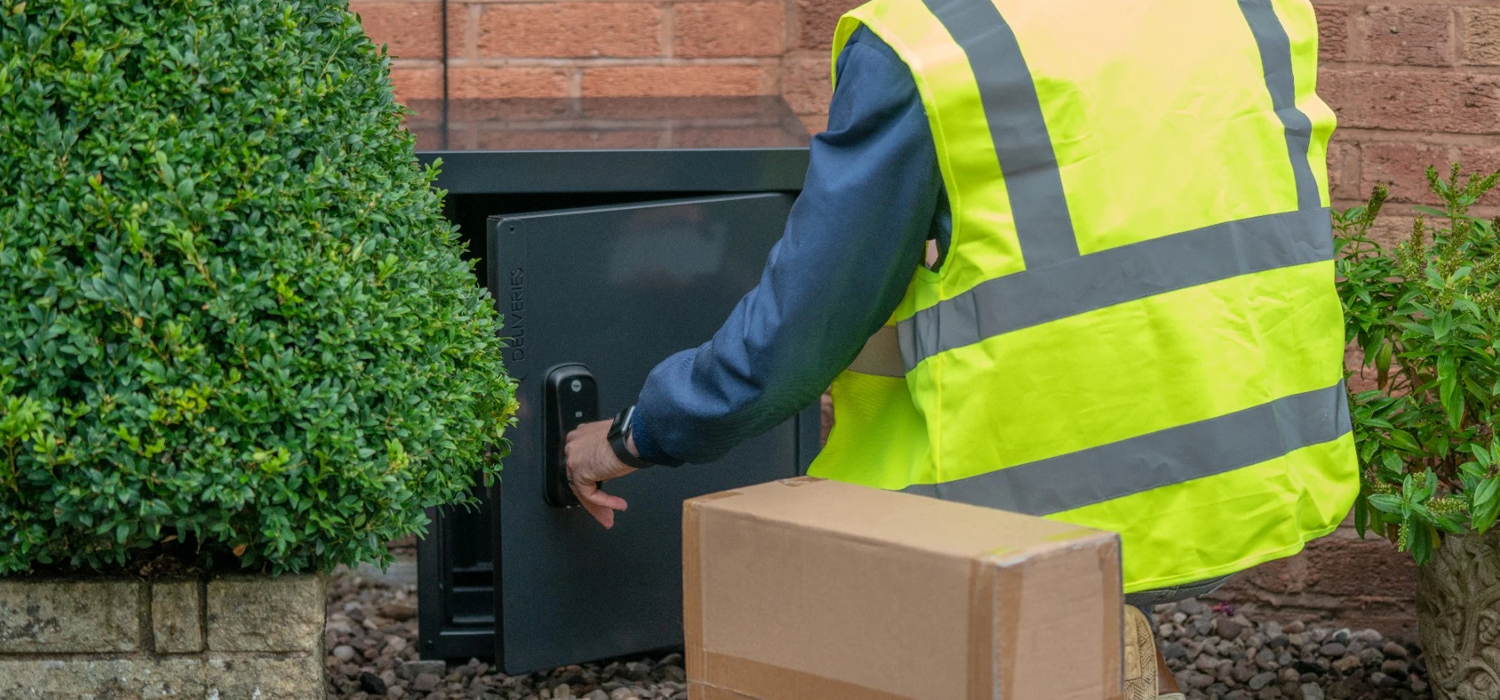 ---
---
In the era of online shopping, where convenience and efficiency are paramount, the delivery of parcels plays a significant role in our daily lives. However, with the increasing popularity of e-commerce, the issue of stolen parcels has become a concerning problem for many households. Fortunately, parcel delivery boxes have emerged as a practical and reliable solution to this dilemma, providing secure storage for your packages until you are able to retrieve them.
The Growing need for Parcel Delivery Boxes
Online shopping has experienced an unprecedented surge in recent years, transforming the retail landscape. According to the Office for National Statistics, the proportion of internet sales in the UK reached a record high of 36.2% in February 2021. As more packages are being delivered to homes, the risk of theft increases proportionally. Yale Smart Delivery Box offers a secure and convenient alternative to doorstep deliveries.
Enhanced Security and Convenience
The Yale Smart Delivery box is specifically designed to protect your packages from theft and damage. Made from durable materials and equipped with robust locking mechanisms, Smart Delivery Boxes are tamper-proof and provide peace of mind to homeowners. Allow delivery personnel to deposit packages securely by giving them an access PIN code that is unique to them. Each Smart Delivery Box can have up to 20 active PINs at once, perfect if you're expecting multiple deliveries a day – particularly handy around the holidays!
Statistics on Stolen Parcels in the UK
The incidence of stolen parcels in the UK is a matter of concern. While exact figures are difficult to ascertain due to lack of reporting, several studies highlight the severity of the problem. According to a survey conducted by Citizens Advice, an estimated 1 in 10 UK adults experienced parcel theft in 2020. Additionally, a report by MoneySuperMarket revealed that over 2.8 million Britons had parcels stolen from outside their homes between 2018 and 2019.
The Benefits of Parcel Delivery Boxes
Reduced theft:
Parcel delivery boxes act as a deterrent to opportunistic thieves, significantly reducing the chances of stolen packages.
Protection from weather elements:
These boxes shield your deliveries from rain, snow, or extreme temperatures, ensuring the contents remain intact.
Increased delivery options:
By installing a parcel delivery box, shoppers can receive packages from various carriers, expanding their online shopping choices.
Contactless deliveries:
In light of the COVID-19 pandemic, contactless deliveries have become crucial. Parcel delivery boxes enable secure, touch-free drop-offs.
As online shopping continues to flourish, the need to safeguard our packages becomes increasingly critical. By investing in a parcel delivery box, homeowners can protect their deliveries, gain peace of mind, and contribute to reducing parcel theft.
It's time to secure your deliveries and make stolen parcels a thing of the past!