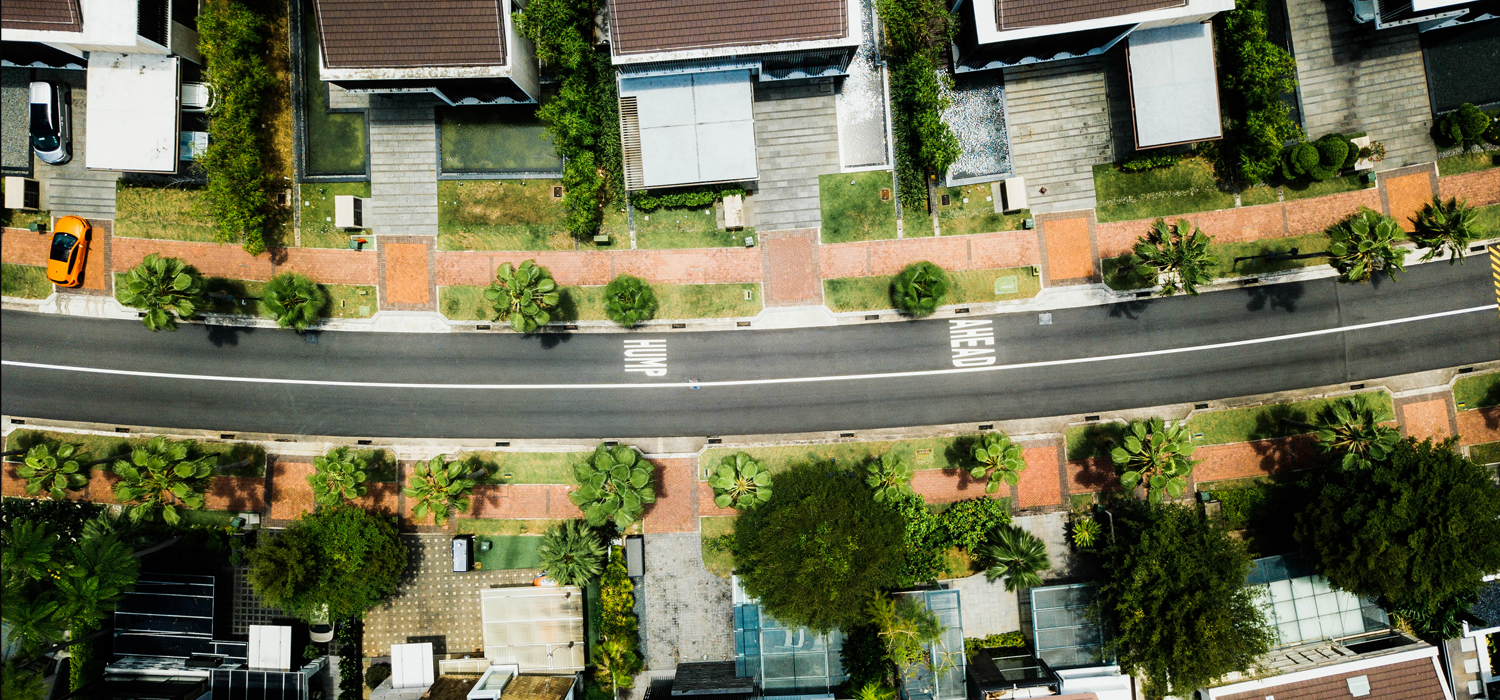 ---
---
You might be wondering "what is a home security audit?" Well, a home security audit is designed to help identify any potential security risks, along with recommendations on how to improve the level of security at home. Spring is a time when we start sprucing up the home, making it an ideal time to conduct your very own home security audit.

Here is our five-step guide on how you can make your home more secure:
1. Burglaries and break-ins
No home security audit is complete without assessing your home's defence against human threats – namely opportunistic thieves. If you have existing security measures in place, such as a burglar alarm, it is beneficial to test the equipment to make sure it is performing as expected:
- "Are the cables connected properly?"
- "Does the system arm and disarm?"
- "Can the siren be easily accessed and taken down?"
- "Do I have motion sensors or door/window contacts covering each key entry point?"

Don't have any security measures in place? Then that makes for a faster security audit! Start off by identifying the key access points to your home, such as any front or rear entrances, flat roofs or side gates. The Yale Sync Smart Home Alarm puts you firmly in control of your home security, giving you total peace of mind that your home is secure and protected. Unlike a traditional home alarm system, the Sync Smart Home Alarm range allows you to check-in from anywhere in the world and receive real-time alerts in the event your alarm is activated.

The Yale Sync Alarm system is expandable, meaning you can add up to 40 accessories and connect them seamlessly to your Yale Sync Hub. Whether that be pet-friendly motion detectors, additional door/window contact sensors or outdoor motion detectors – the choice is yours.
2. Video surveillance
Burglars don't want all eyes on them when trying to break into your property, they like to lurk in the darkness. A great place to start is by eliminating any potential outdoor hiding spots, starting with installing outdoor lighting in key access points or purchasing a Floodlight Camera. Since some thieves are often ones of opportunity, outdoor lights, especially a two-in-one deterrent like a Floodlight Camera that startles and records all in one go, may encourage the intruder to keep moving. Rather than keeping your outdoor light on constantly, motion-sensor lights are perfect as they illuminate your outdoor spaces as soon as movement is detected.

If you place cameras in hiding spots or dark spots around your property, it's a clever idea to put up signs stating that your home is protected by CCTV. This is sometimes enough of a deterrent to make an intruder think twice before targeting your home.

3. Fire, smoke and carbon monoxide
When was the last time you tested or updated your smoke detectors? Fires where a smoke alarm was not present accounted for 25% of all house fires in the UK 2020/21. A further 21% of fires had an alarm present but it failed to operate.

The Yale Interlinked Smoke Detector can be used as part of a synchronised home and can be paired with a Yale Home Alarm System. The Sync Smart Alarm allows you access to check-in from anywhere in the world and receive real time alerts if any of your alarms are activated.

4. Flooding
Around 5 million of us live in flood risk areas across England and Wales. One in six homes in England is at risk of flooding with flood damage with a further 2.8 million properties are susceptible to surface water flooding. Statistically, our homes are more likely to be flooded than they are burgled.

There are some things you can do to put your mind at ease:
Make sure you have adequate home insurance. According to statistics, 22.6 million homes in the UK don't have any form of home insurance
Install a water sensor. The Yale Water Sensor can help combat the devastation of water damage by alerting homeowners when their home is in danger of flooding. When both sensor strips get wet the alarm will sound through the Yale Synch Smart Home Alarm/ Intruder Alarm with an alert also being sent to your smart device. The Yale Water Sensor can be dried off and reset, ideal if you have a particularly leaky pipe or item in your home.
5. Home evacuation plans
It's a good idea to identify easy exit routes in your home, just in case the situation ever occurs. Make a mental note of doors and/or windows that are easy and quick to unlock. If there are any faulty latches and locks around your home, get them replaced for peace of mind that you won't have any restricted accessibility.

There are some great free resources accessible online that help you map out a home evacuation plan. In case of a fire, carbon monoxide leak or other emergencies, it's a good idea for everyone in your household to be familiar with the plan.

With data from the Office for National Statistics citing nearly 268,000 burglaries from April 2020 to April 2021, improving your home security this new year has never been more important.