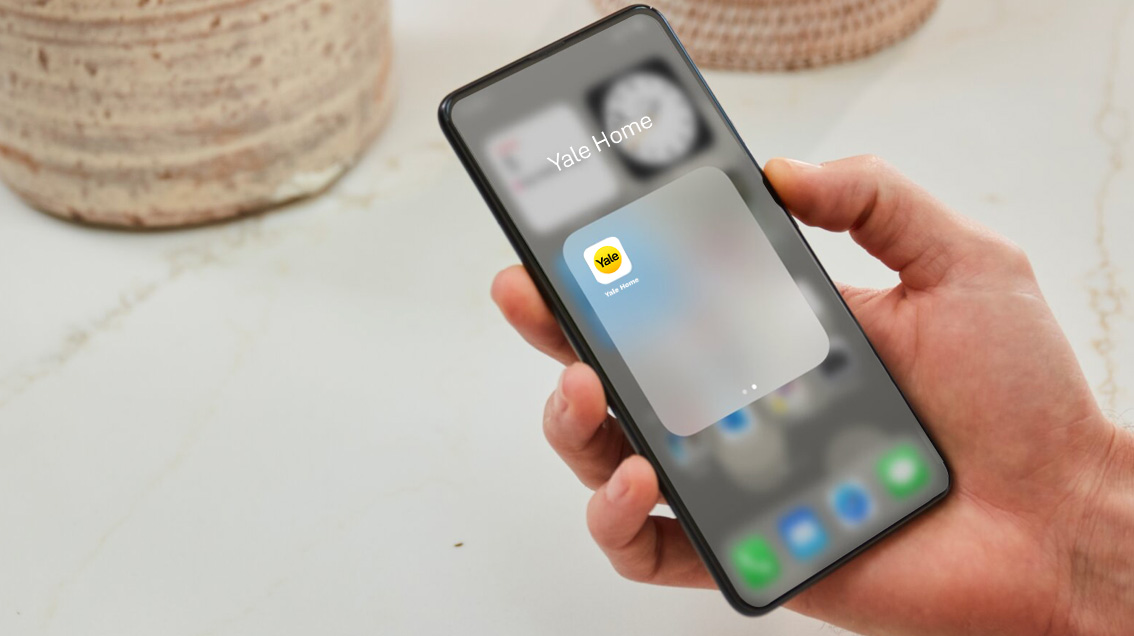 The Yale Home app
Our intuitive new app will launch for users on May 17th 2023 and supports our ambition to provide our customers with one single app that they can use to control both our existing smart products and new products alike.
As part of our ongoing mission to provide our customers with the highest possible standard of technology and service, our new Yale Home app will grant our customers a more connected Yale ecosystem of smart devices. To provide them with a single-user app experience from which they can control both existing Yale devices and all our exciting upcoming products alike. This new app will be our first step towards achieving that goal, while still providing you with the same intuitive functionalities and services you currently enjoy.

With the launch of this new app, it is important for you to now move your Yale account over to Yale Home from Yale Access, as services from the Yale Access app will cease to operate from the 1st of July 2023.

Transferring accounts

To be able to continue to enjoy all the intuitive smart features your Yale device offers to you you will need to move your account from the current Yale Access app you are using to the new Yale Home app.
So does it all work? Well, the process couldn't be more simple!
First, download the new Yale Home app.
Then once downloaded, open the app and log in using the same username and password that you set up to use the Yale Access app.
With the new app, there's no need to create a new account or set up your product again, once you have logged in you will be good to go!

It is extremely important to make sure that all the users that you have previously granted access to your device, be that your family, friends or any other trusted visitors, have downloaded the new app. As once you have moved to the new Yale Home app, any other users classified as owners or guests will also have to move or they will be locked out of their Yale Access account, and unable to use or control the device until they download the new app.
Additional information
If you are a customer who has purchased both an August lock and a Yale device (like Linus®, Doorman Smart Locks, smart storage etc.) the process is a bit different as you will need to use two apps. Your August lock will remain functional on the Yale Access app, while all of your other registered devices must be transferred over to the new Yale Home app. Failure to transfer any Yale device other than August Smart Locks before the July 1st cutoff will result in you being locked out of your Yale Access app, as well as any services & functionalities the app would offer until you download the Yale Home app.
It is also important to note that when moving your account over to the new app, any third-party integrations will not transfer over. Meaning that integrations with trusted Yale partners like Google Home, Amazon Alexa, or Philips Hue will require you to reestablish the link between your Yale product and the third-party provider.
Information about Yale Access to Yale Home integrations
If you have any further questions or are looking for any additional information regarding moving your account or our new app, please take a look at our FAQs for more details.

Following these simple steps will ensure that you continue to enjoy a seamless home security experience. We look forward to your continued enjoyment of our intuitive smart features thanks to our new Yale Home app.