Yale Smart Delivery Box, the perfect 'safe place' to keep daily parcel deliveries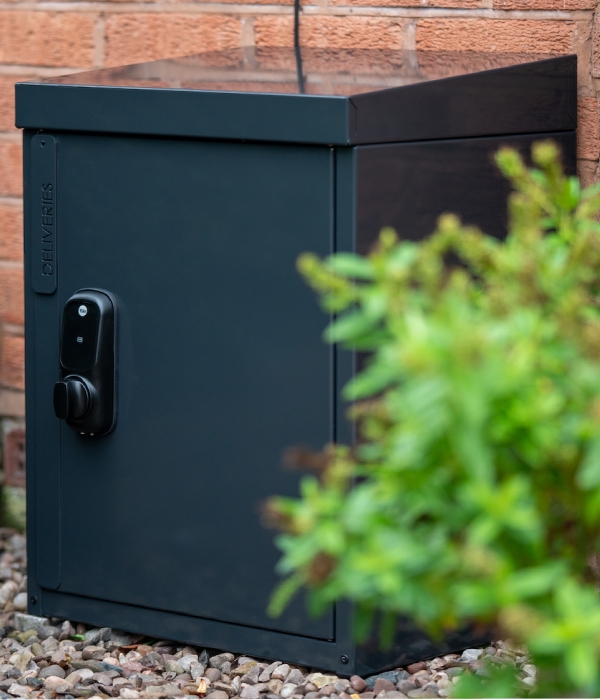 ---
---
---
---
Never miss a delivery again!
An ultra-safe, completely secure and conveniently smart spot for all your deliveries
Easy access using a PIN code, Key Card, Key Tag or your smartphone* (smartphone not included!)
Available in Black with Black Keyless lock, or Anthracite Grey with Chrome Keyless lock
How it works...
When ordering something online, add a delivery note to your order that the 'safe place' is your Smart Delivery Box and include the PIN code to access the box (e.g 123456#).
The PIN code can be unique to that delivery driver (you can have up to 20 active PIN codes at once) or you can set PIN codes that are only live for 24 hours, for additional security.
When it comes to collecting your packages, you can link the Key Card, Key Tag or even your smartphone (when using the Yale Smart Module upgrades, see below) for easy and quick access without a PIN when you arrive home.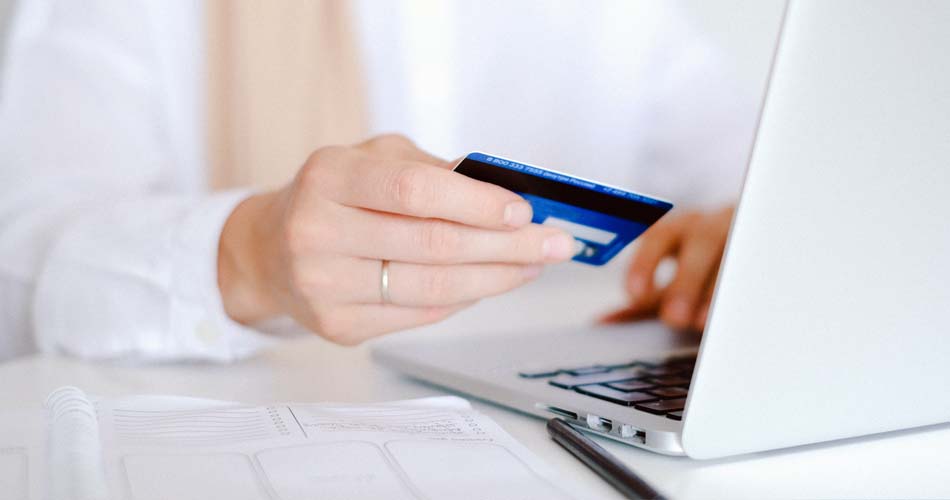 Post-Black Friday Deliveries
Max out on your Black Friday bargains! It doesn't matter if you're not at home to receive them all.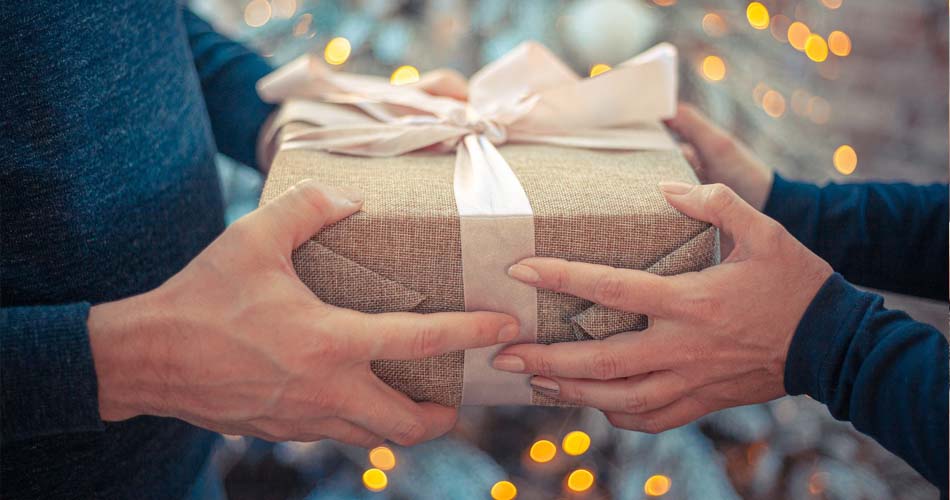 Covered for Christmas
Make sure that all-important outfit for Christmas arrives on time, or your little ones' presents are not discovered when the postie knocks.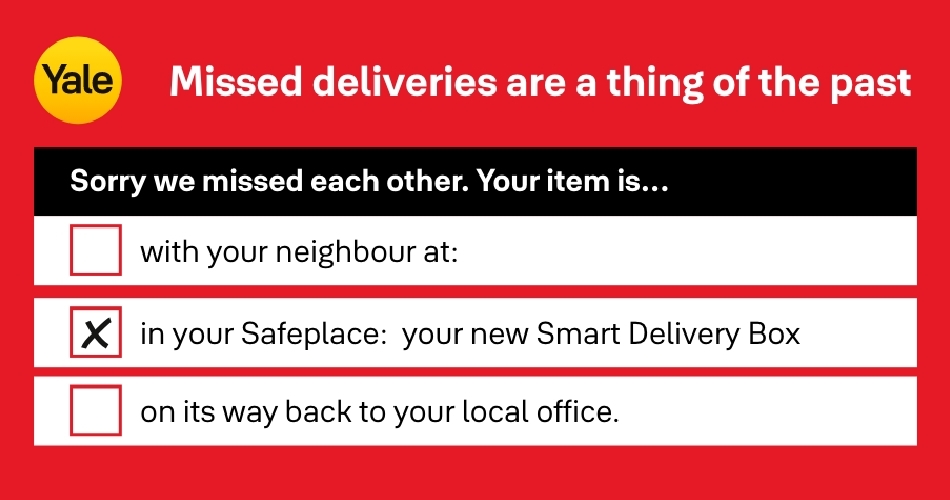 Secure last-minute purchases
Sorry, we missed you... Your parcel's been delivered... No need to rush around trying to retrieve your parcel. It's safe, secure and weather resistant.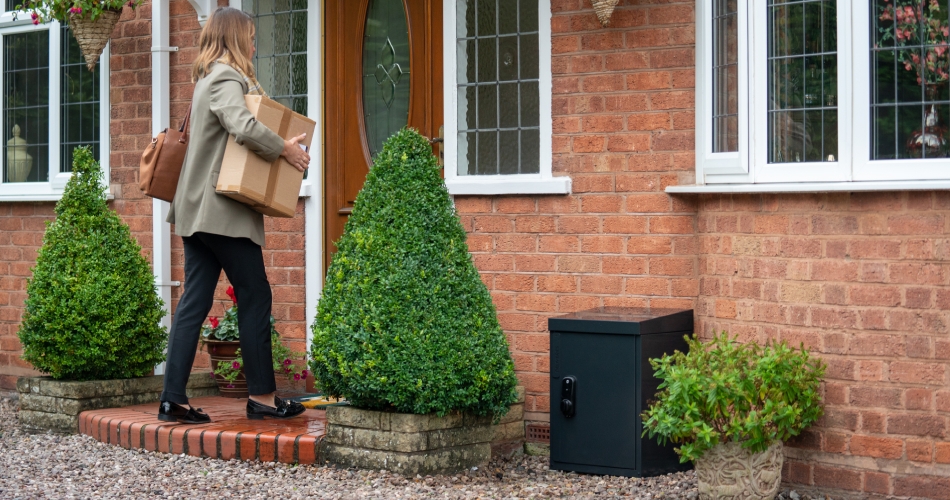 Signed, Yale'd, Delivered
You asked we delivered! With millions of us shopping online and thousands of parcels going missing, lost or even stolen, it's time to upgrade your parcel delivery drop-offs the smart way. Open anywhere, anytime via a smartphone with the addition of a Yale Module** to give your box a smart upgrade.
**product sold separately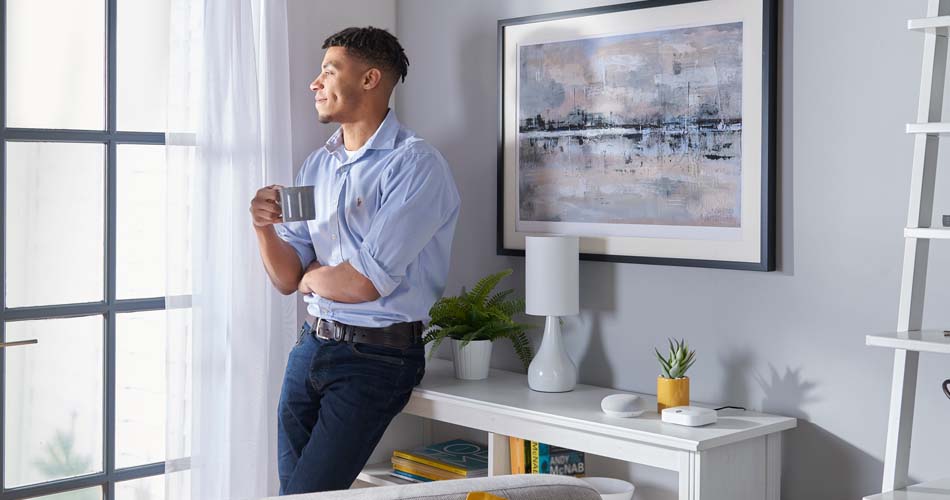 Are you already a Yale Sync alarm user?
Create your own complete Smart Security Ecosystem by linking a Yale Sync Module** with the Yale Smart Delivery Box. When you arrive home and unlock your Smart Delivery Box, the Sync Alarm will disarm, making for a seamless journey into your home at the end of the day.
**product sold separately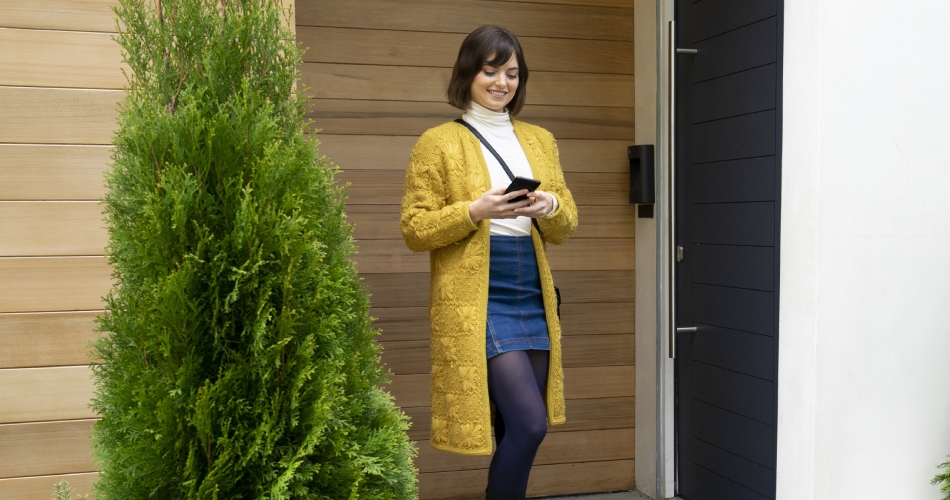 Get Smart with a Yale Access Module
Insert a Yale Access Module** into the lock on the front of the Smart Delivery Box (and a Connect Wi-Fi Bridge** into a wall socket within 3m) to give you remote access and smartphone notifications when your parcel has been delivered or collected.
**product sold separately
---
How to secure your parcel with the Smart Delivery Box
When ordering online, simply add to the delivery notes of your shopping order that your 'safe place' is to leave your order in the smart delivery box.
Delivery driver accesses the Smart Delivery Box using the pin supplied and secures your parcel.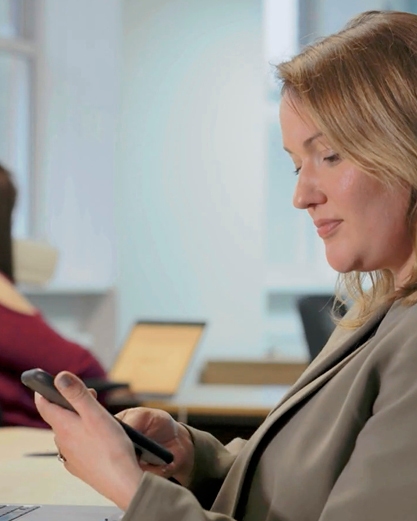 Notification is sent via your Yale Home app to let you know your parcel has been delivered.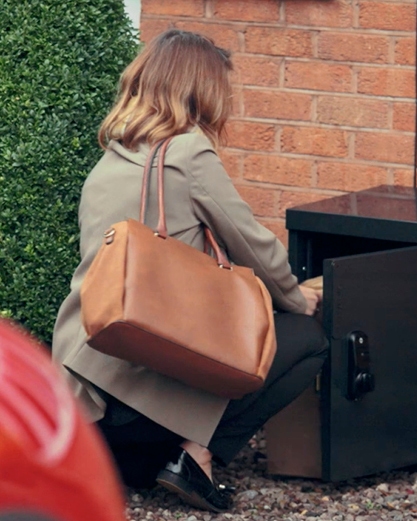 Retrieve your parcel when you arrive home!
---
What do our customers have to say