Superior security with Yale's new Platinum 3 Star Cylinder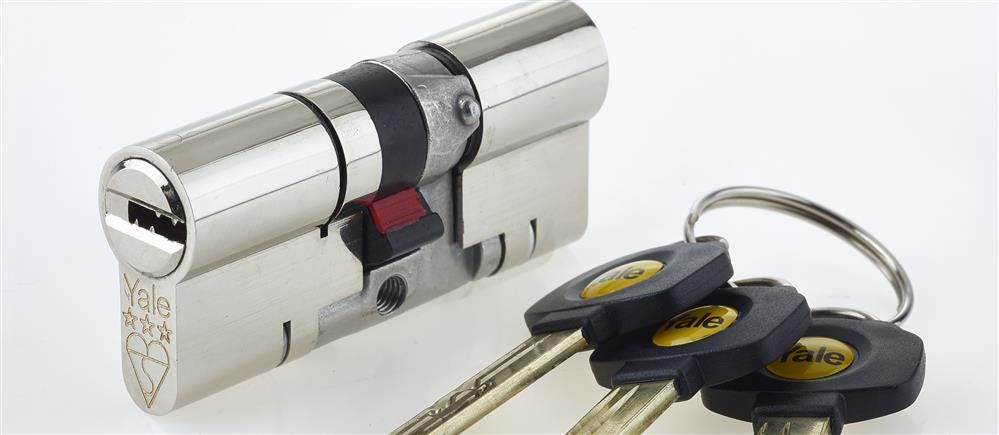 Crime statistics show that over two thirds* of burglaries involve intruders gaining access through a front door, and of these, 27%** use a technique called 'lock snapping'. This involves applying excessive force to the lock to expose the locking mechanism.
In response to the increase in lock snapping crimes, Yale has launched its new Platinum 3 Star Cylinder - designed to provide superior strength and give homeowners greater peace of mind when it comes to home security.
The high performance Platinum 3 Star Cylinder is available in both brass and chrome finishes and is ideal for properties with PVCu or composite doors. Changing your cylinder is a simple and cost effective method of improving your home security and is easy to replace yourself in a matter of minutes.
Offering unrivalled security, the new Platinum 3 Star Cylinder is anti-snap, anti-bump, anti-pick and anti-drill. It is also TS007 compliant and has been independently tested by the BSI (British Standards Institution), to be awarded the British Kitemarked TS007:2014 3 Star accreditation. This means that no additional security door furniture is required.
The cylinder has been approved by Secured by Design, an official UK Police initiative that supports the principles of designing out crime, and has a clearly identified 3 Star Kitemark logo present on its face that is visible from the outside of the door to deter potential thieves.
Click here for more information on the Platinum 3 Star Cylinder.