'Fly spy' on some feathered friends with our Outdoor Cameras as part of The Big Garden Birdwatch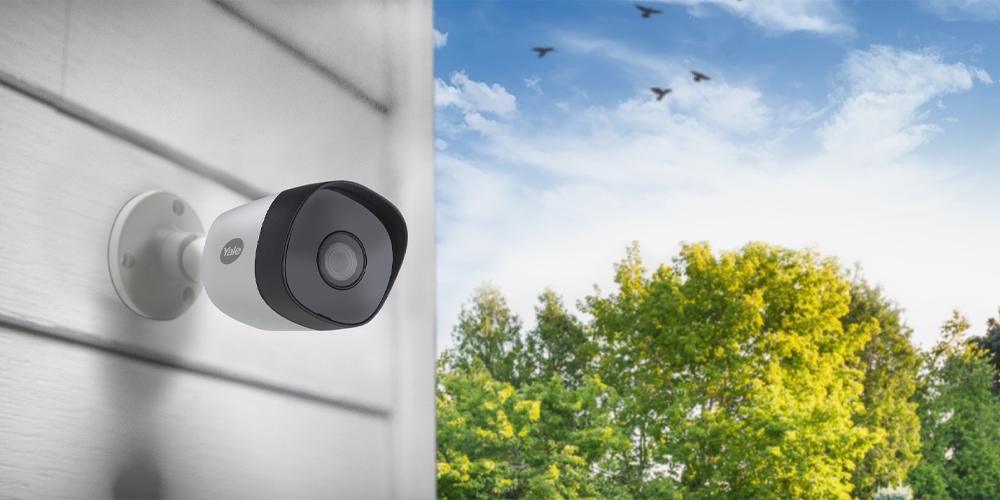 Each year, The Royal Society for the Protection of Birds, or RSPB, launches its nationwide campaign to encourage expert and novice birdwatchers to get out and catch all sorts of feathered friends in their natural habitats.
The 'Big Garden Birdwatch', which runs from 28th - 30th January, is back again for 2022 as part of the conservation charity's aim to get us Brits back to nature. The campaign helps to encourage us to get out there and count the various species of birds in our nearby parks and gardens.
Last year, more than one million Brits took part in The Big Garden Birdwatch, equating to a total count of 17 million birds - a real win for the charity, who offer plenty of advice on how to attract various species on their website.
And once the birds have started to flock to your garden, you can plan to set up camp to ensure you get the best seats in the house. Of course, keeping a good distance away from those feathered friends will ensure you capture them in the action, but it's not always effective in getting a close-up look of them. The best way to do this, without scaring away any birds in the process, is to use a high quality, discreet outdoor security camera.
So, if you're looking to partake in the Big Garden Birdwatch this year, and want to ensure you capture all the action, the home security experts at Yale have shared their top outdoor security camera options so you never miss a moment.
Whether you're an early bird or night owl, our All-In-One Outdoor Camera is a perfect option to make sure you never miss any action around your garden, whatever the time of day or night.
You can get to work watching your feathered friends straight away with our easy installation and 3m power cable, alongside a simple, seamless connection to the Yale View App directly through your smartphone.
The 'smart' connection means you can check in on your garden whenever, wherever. With its 1080p HD camera and wide-angle viewing, all footage will be clear and crisp, letting you see any birds up close and personal.
And what's more, the motion detection functionality paired with the ability to record footage with a MicroSD card, means you can easily look back on bird species that you may have missed whilst you're out and about or asleep.
With night vision and image masking functionality, you can position your camera anywhere to record footage from any location, maybe close to a bird feeder or birdbath for a close-up view. And the All-in-One camera even has an IP65 rating, meaning it can withstand the unpredictable British weather.
Alongside checking in on your garden to protect the birds, the All-In-One Camera can also help to boost the protection of your home. Guarding over your back or front door, this compact security camera lets you monitor any suspicious activity with live viewing functionality and motion detection.
And if you're an avid bird watcher or want to view close-up areas of your garden at the same time, our Smart Home HD1080 CCTV kit may be the perfect option.
With a 30m range, enhanced night vision and full HD1080p high-definition quality, the Smart Home CCTV Kits let you use numerous cameras to watch over your garden and your property anytime from anywhere via your smartphone.
And if you want to record any footage of the birds when you're out, or if you want to capture the action in the moment, the intelligent detection and live viewing functionalities are handy to always know what's flying in or out of your garden.
And alongside catching up on all the movements of your garden wildlife, your CCTV kit will also be a great deterrent for thieves, who often steer clear of homes with outdoor security cameras.
So, be ready to capture all the goings-on in your garden this Big Garden Birdwatch, and even protect your home in the process, with our range of outdoor security camera