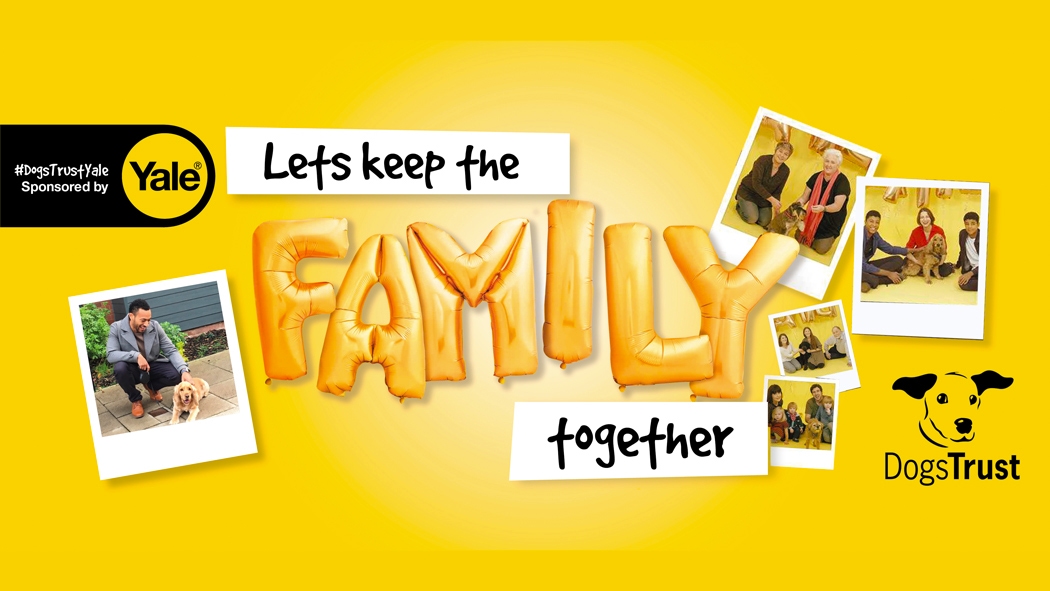 With the frequency of dog theft not slowing down, Security specialist Yale and the UK's largest dog welfare charity, Dogs Trust, are joining forces to offer advice and support to UK dog owners on how to keep their dogs safe at home, this summer.
Nearly 1,000* dogs were pinched from homes and gardens in the last year, research obtained through a Freedom of Information request to the Police by Dogs Trust revealed, making them the UK's hotspot for dog theft. 

Statistics from the research also revealed the top five breeds most commonly stolen are: 
Staffordshire Bull Terriers
Chihuahuas 
French Bulldogs
Jack Russells
Pugs
In addition to providing advice on securing homes and gardens to ensure dogs are kept safe, Yale is also sponsoring the charity's dog theft campaign, "Family Pawtraits", which aims to raise dog owner's awareness of dog safety and consider making small security changes to help protect their pet. 
Stephen Roberts, Marketing Manager at Yale UK says: "We recognise that there is a need to raise awareness of dog theft in the UK and we hope the Yale and Dogs Trust partnership will encourage more pet owners to consider updating the security of their homes and gardens.
As the research suggests homes and back gardens are commonly targeted by burglars so it's essential to ensure gates and any access areas are locked and ideally monitored remotely.
Yale outdoor cameras and padlocks work as excellent deterrents, whereas an indoor smart security camera makes it simple for owners to keep an eye on their pets whilst away from home via the Yale smartphone app. Smart home alarm systems can also be beneficial, with a part arm option, which helps to prevent furry friends creating any false alarms."
Yale will be joining Dogs Trust at various Fun Days around UK to meet dog owners and offer tips on extra security measures. Dog loving locals will also be able to meet Dogs Trust experts who can give advice on all aspects of responsible dog ownership in order to limit the chance of their dog being stolen.
Visit our campaign page here to find out more.