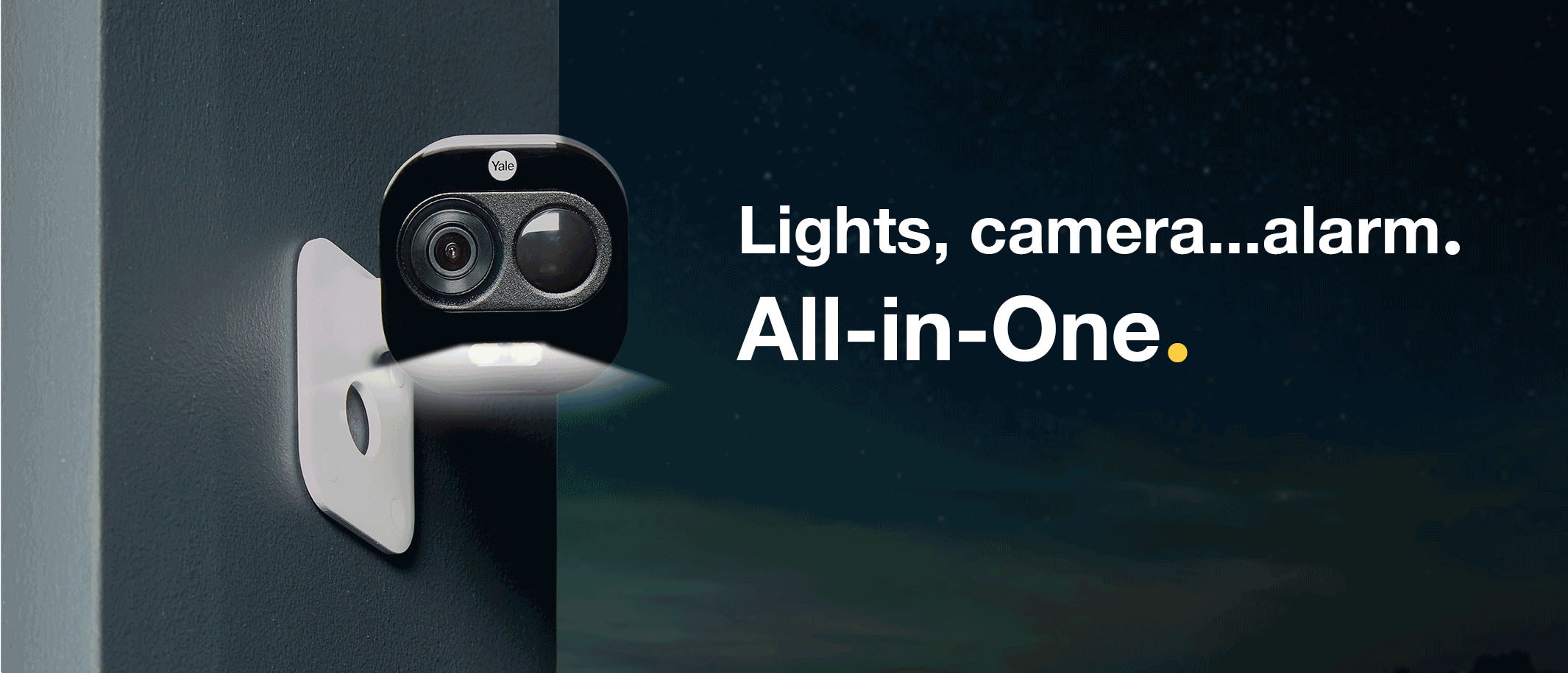 Yale has launched a new All-in-One camera giving you ultimate peace of mind, that your home is safe and secure, come day or night.
The high-definition camera, built-in motion-activated spotlight, and security siren makes the All-in-One camera the first security product to cover all your home's security - in one.
The combination of light and sound is the perfect way to ward off any would-be intruders, as well as alerting neighbours and passers-by of a disturbance, so you can enjoy peace of mind knowing your home is in safe hands.
The All-in-One security camera is as smart as it is powerful, allowing you to know exactly what's happening at home, even when you're away, with instant app alerts, which mean the days of missing deliveries are finally over.
The optional motion detection will alert you when someone's at the front door, the camera will allow you to see who it is, and the microphone lets you have a conversation, so, if it's a courier, you can ask them to leave your parcel in a safe place.   
Integrated with Amazon Alexa you can also use voice control to activate the camera with commands such as, 'Alexa show me the front door' for added convenience.
The camera is suitable for indoor use, too. Perhaps you want to keep an eye on a mischievous pet while you're out at work? The All-in-One camera handles this easily, and you can even tell your little terror to get off the sofa using the built-in speaker!
Stephen Roberts, Marketing Manager for Yale sees the All-in-One camera as a great addition to the smart security range, saying: "The front door is the most common way for burglars to break into a home, so it's really important to make sure it's as secure as possible. The new All-in-One camera helps to ensure your home is safe, as well as making daily life that little bit easier.
"You can now know exactly what's happening at home when you're away, with instant app alerts allowing you to keep track of parcel deliveries, friends coming to stay or even the dog walker popping in."
So, whether it's having that extra peace of mind when it comes to surprise visitors or knowing your pets are safe and sound, the Yale All-in-One camera does it all, in one.