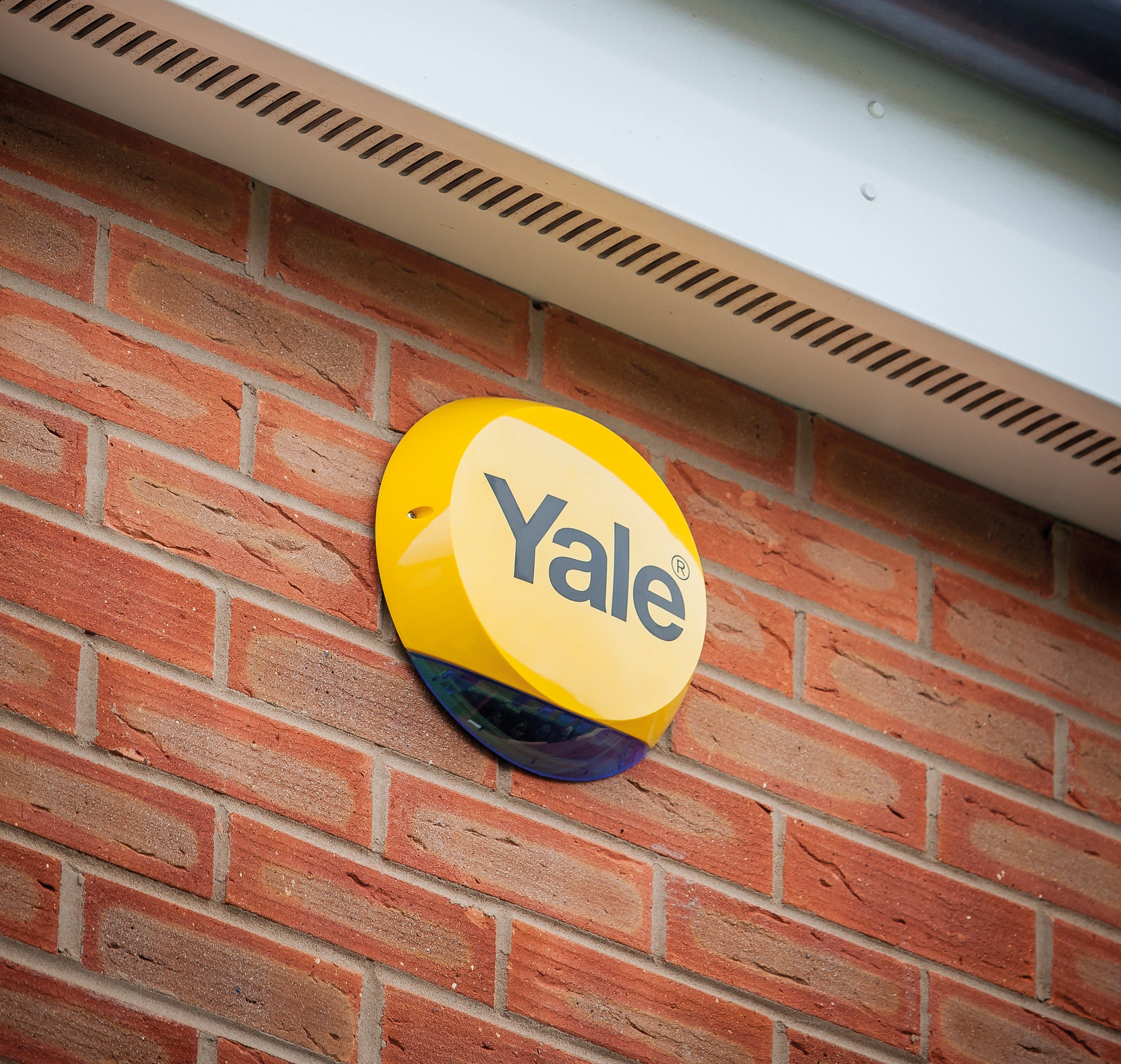 As we tighten the purse-strings after the financial strain of Christmas, it might feel like the wrong time to invest in home security upgrades. However, arming your home with effective security measures doesn't have to be expensive or complicated. Smart home technology has come a long way in recent years, as have standard security measures. If the mention of integration, connectivity and automation leave you feeling cold, there are some great non-smart security products available that are simple to install and use. We have put together a list of security products that cost less than £120 and can be fitted quickly and easily.
The HSA Essentials Alarm Kit presents amazing value for a relatively small spend. Just over £100 gets you a fully functional home alarm, all in one convenient package. Installation is simple thanks to the wire-free design, and the kit can be expanded if you require more sensors for your home.
Yale Digital Door Viewer Memory
Digital home technology tends to command a hefty price tag. The Digital Door Viewer Memory reverses that trend. This clever bit of kit features a doorbell with built-in camera and a 4-inch LCD screen, meaning you can see exactly who's at the door before you open it.
The night vision function also ensures you get a clear image whether its day or night.
And don't worry if you're not DIY-savvy—the kit is easy to fit and is battery powered.
If you're in the market for an easy to fit, personalisable door bell that doesn't cost the earth, look no further than the Yale Wireless Door Bell. The unit takes minutes to fit, has integrated volume control, and includes over 30 different audio chimes. The receiver is mobile and has a light-up alert system, perfect for announcing visitors quietly when you have a sleeping baby or an over-enthusiatic pet.
Wireless Shed and Garage Alarm
The Yale Wireless shed and garage alarm is the ideal way to secure buildings outside of the main home, including sheds, garages, caravans and outbuildings.
It is easy to install, running on AA batteries, and can be fixed to the wall or free standing. The 100dB alarm will sound if motion has been detected and the correct 4 digit PIN code has not been input within 10 seconds of entering.
It is one of the easiest and most cost-effective ways to protect your garden and outdoor equipment, which are often overlooked when implementing home security measures.
The winter might be a prime time for burglars but, with these great value products, your home will be safe this season.