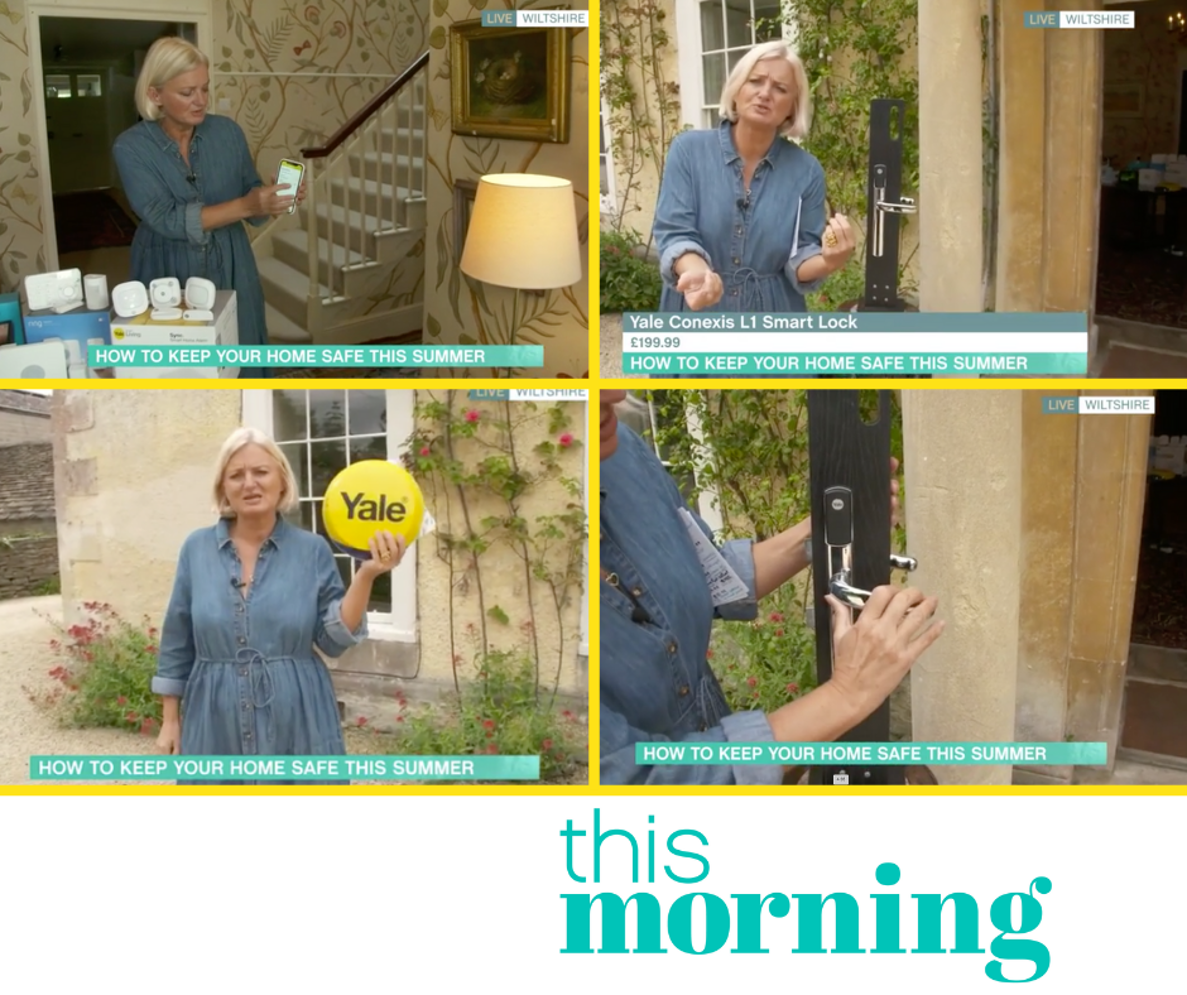 Smart security Systems from Yale show you how to make your summer safer on ITV's 'This Morning'.
Some of the latest smart security solutions from Yale hit TV screens across the nation recently, as part of a segment from This Morning presenter, Alice Beer.
As part of the 'How to Keep Your Home Safe This Summer' segment, This Morning featured Yale's Conexis L1 Smart Lock and Sync Smart Home Alarm System on their show on 16th July.
Alice was on hand to guide viewers through a wide range of the latest smart security solutions, which included the two Yale products. The segment explained how you can make sure you are always aware of what's going on at home, even while you're on holiday.
Taking a closer look at the Sync Alarm, Alice showed off how you can activate your lights at a touch of a button through the Yale App, and demonstrated the wide range of accessories you get with the Sync Full Control Kit from Yale, including a Smoke/Heat detector and PIR Motion Sensor. With the Conexis L1, focus fell on its ability to share virtual keys, meaning the kids are never left outside of the house without a way in.
Alice, when showcasing the Sync alarm's ability to control your lighting said; "It's so clever".
For more information and to buy the Sync Smart Home Alarm, please click here, whilst for more information and to buy the Conexis L1 Smart Lock, please click here