Smart, connected security for real life so you can protect the people and things that matter most, wherever you are, whenever you want. Trust, convenience and connectivity through a touch of a button.
Designed to work together, Yale's Smart Door Locks, Home Alarms, Outdoor and Indoor Cameras standalone or connect with each other and our trusted partners; smarter security products that fit into your life, making it noticeably easier without you noticing them.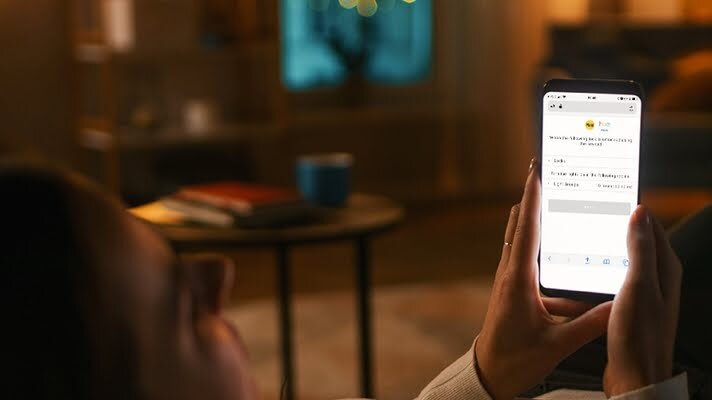 Control your home via an app
Smart access control for your home, intelligent alerts and secure technology that will make you feel calmer and more serene. Stop worrying about whether your home is safe, whether the alarm is armed or whether you have lost your keys.
With Yale Smart Home technology, you can simply allow access by turning off the alarm to allow acquaintances and family members to enter the house, even remotely. All this from the application will be simple and smart!
Smarter Together
Our experience and expertise in security makes the difference. It just makes sense that we'd now use our security expertise in a more connected way. To give you all the trusted expertise we've always offered, in the most flexible and intuitive way we can.
Combined with the trusted and open-minded approach, we collaborate with some of the world's most innovative leaders. We take our responsibility of protecting your home seriously, so you can enjoy absolute peace of mind.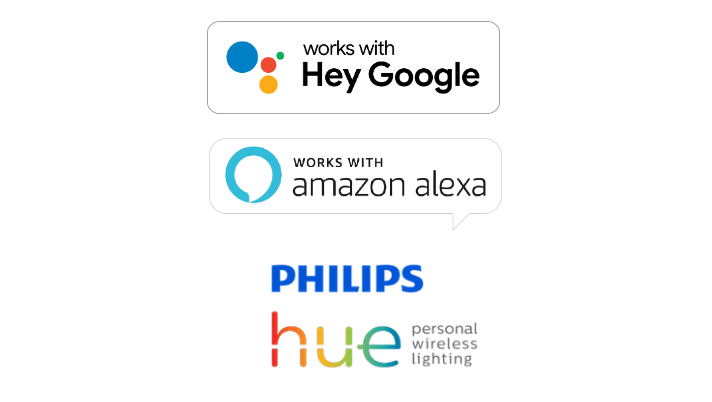 Yale Smart Home Products
Smart Lock Range
Make your door smarter with a keyless lock, designed to ensure security and simplify your life.
The Yale range of smart locks are a secure way to allow you to close and open the door wherever you are. Enter your home without having to use keys, view who is coming and when, send virtual keys to your guests and check if the door is open or closed.
All this is possible thanks to the Yale Home App. Once connected to the App, you can grant, monitor and manage access to your home via your phone, wherever you are.
Sync Smart Alarm
A home alarm system made with you in mind. You can arm and disarm the alarm from anywhere in the world, know when it is activated and, thanks to geolocation, if you leave home it will remind you to set the alarm.
The Sync Smart Home Alarm has been designed for easy installation with pre-configured accessories included in the package. To expand your home alarm system, you can purchase easy-to-attach accessories to best suit your property without needing to use screws for fixing - perfect for those who rent out their homes.
Smart lock for cabinets
Easy to install and use and completely hidden from view, this smart lock mounts inside most cabinets and drawers to protect valuables or items that need to be kept out of reach.
It is the ideal solution for keeping children away from dangerous items such as cleaning products, alcohol or medicines. Plus, if you share or rent part of your home, you can keep all your private items safe. So you will always have the peace of mind of knowing that they are safe.
Wi-Fi Security Cameras
Keep up to date with what's happening inside and outside your home, keeping an eye on your pets, kids and watching for potential intruders. The Yale range of Indoor and Outdoor Wi-Fi cameras is on hand to let you know exactly what's happening at home, even when you're away, so you never have to miss a moment.
Outdoor Security Cameras
The presence of a CCTV system can be an effective deterrent to potential thieves. Installing deterrents such as CCTV can reduce the risk of being a victim of crime, and therefore also reduce the chances of needing to make a claim on your insurance, saving you money and hassle in the long term.
Smart safe
Intelligently protect your valuables with the Yale Smart Safe.
With the Yale Home app you can unlock and lock it via smartphone, without needing keys or PINs to memorise, share access with other people and monitor who opened it.
Connect it to our Connect Wi-Fi Bridge and you will be able to use all its features even remotely and also lock and unlock it with your voice by connecting it with the main voice assistants such as Alexa, Google Assistant and Siri.