Yale grabs a spot on TV with Everest!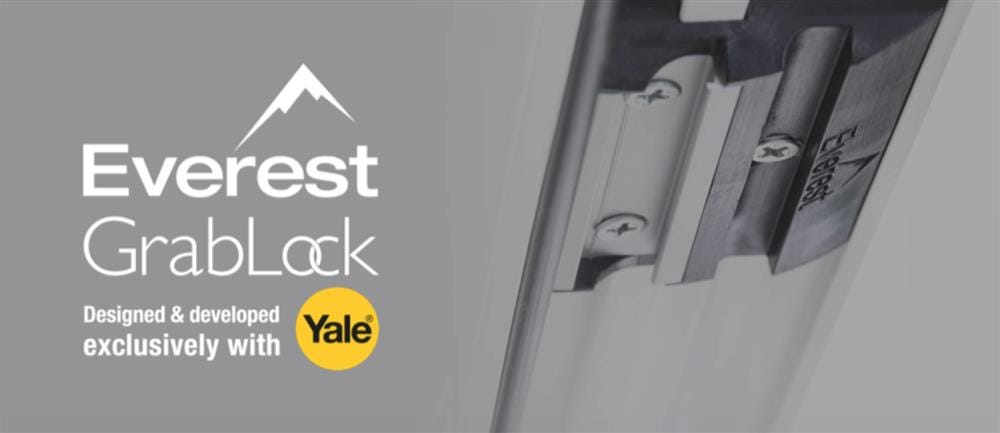 Everest Home Improvements has launched a brand new advertising campaign that will see the Yale brand hit TV's across the nation.
Everest, which manufactures market-leading windows, doors and conservatories, is promoting the brand new GrabLock - designed and developed exclusively with Yale.
With home security at its forefront, GrabLock is made from aluminium and has three times the locking surface area of a standard, multi-point or shoot-bolt window lock, making it Everest's most secure window lock yet. 
The lock has also been independently tested to exceed British security standard PAS24:2016 and is Secured by Design approved – the police initiative for designing out crime. Not only does GrabLock offer the best in home security from the experts at Yale, but it has also been designed to create a modern, sleek and discreet aesthetic.
In the new TV advert, Craig Doyle, Everest's brand ambassador since 2008, showcases the benefits of the fully retractable GrabLock and at one point he even puts it to test with a crane and a 600kg grand piano to demonstrate its strength.
Stephen Roberts, Marketing Manager for Yale, comments: "At Yale we strive to offer homeowners the very best in home security so we're thrilled to have had the opportunity to collaborate with Everest and develop Grablock - a window lock that exceeds security standards."
To find out more please visit: